"We respect what they do," Nancy Ponzi, of the pioneering Ponzi Vineyards in Sherwood, Ore said "This is not charity. It's an obligation to protect these workers and their families" says in Eric Mortenson's July 20th article, Willamette Valley vineyards fund health care van for workers. Bottom line = Williamette Valley wineries care about their workers and are willing to work to help them.
Finding A Local Solution When Others Weren't Working – Free Mobile Clinic
The Williamette Valley wineries care about their workers. A lot of talk has happened about healthcare recently in our politics; however, this is just the national spotlight has finally come to highlight these issues. Many regulations and laws exclude farm workers from the medical solutions that have been put in place. Five years ago this prompted the Williamette wineries to create a plan to give their workers better healthcare.
This has been no easy task as they have faced challenges from every front – including healthcare itself. They decided to bring the healthcare to the workers and now have a mobile unit. This facility can help provide the farm workers healthcare on the winery grounds thus overcoming one of their major issues of transportation. The Capital Press article says "The van, staffed by bi-lingual nurses and medical assistants, provides blood pressure and cholesterol checks, vaccinations, treatment and referrals — about 5,000 patient visits annually. "¡Salud!" is like a toast in Spanish, meaning "cheers" or "good health.""
Learn more about their mission from their Salud! website – Salud to Our Health!
Annual Established Fundraising Events to Fund Salud!
Still, they persisted and created Salud! To fund their healthcare efforts, they have a two day event in November that includes an auction and black tie gala. This annual event raises 90% of the funding needed to staff their mobile clinic. To cover the gap in funding for this vital program, they have added a summer time fundraising dinner and tasting.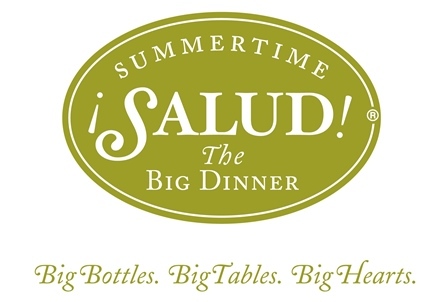 For tickets to this summer's July 27th event – Click to Register
Find a few more details on #PDEats / Portland Food Events
WELL DONE!
This is a terrific example of how the winery/ ag community works to help its own.
While there are still flaws in our systems, our people are great folks. Salud to Health!